Discover the 4 Components of a Wildlife Habitat in the "Garden for Wildlife" Series in 2020-2021
Food, water, shelter and places to raise young are necessary components to attract wildlife to your yard or apartment balcony. Incorporating native plants in the garden and using sustainable gardening practices, like not using pesticides and chemicals, are also important when establishing a haven for birds, butterflies and bees.
Composting Workshop - Coming in Spring of 2021
Learn how sustainable gardening techniques benefit both people and wildlife.
Adding native plants and perennial flowering plants to a community garden, a public park, or your home garden contributes a greater impact to the overall health of wildlife around Puget Sound. Gardens for Wildlife program addresses the need for wildlife habitat through a combination of education and stewardship activities.  The knowledge gained trough the Zoom workshops and a restoration event in a community park or community garden enables participants to successfully garden for wildlife in their own yard, garden, or apartment balcony.
"Garden for Wildife" Zoom workshops topics include:
1.  Identify and control invasive non-native weeds (Delivered 10 events, including Zoom workshops and Class Graduation in the summer of 2020.)
2.  Composting, mulching (Coming in the the Spring of 2021)
3.  Sustainable gardening practices (Coming in the the Spring of 2021)
4.  Edible native plants that provide food for people and wildlife (Coming in the the Spring of 2021)
This program is funded by a grant from the Port of Seattle Airport Community Ecology (ACE) fund, and produced in partnership with National Wildlife Federation, New Start Community Garden in the Highline School District, also called the "Shark Garden" after the school mascot,  City of Burien, students from all around Puget Sound and volunteers like you.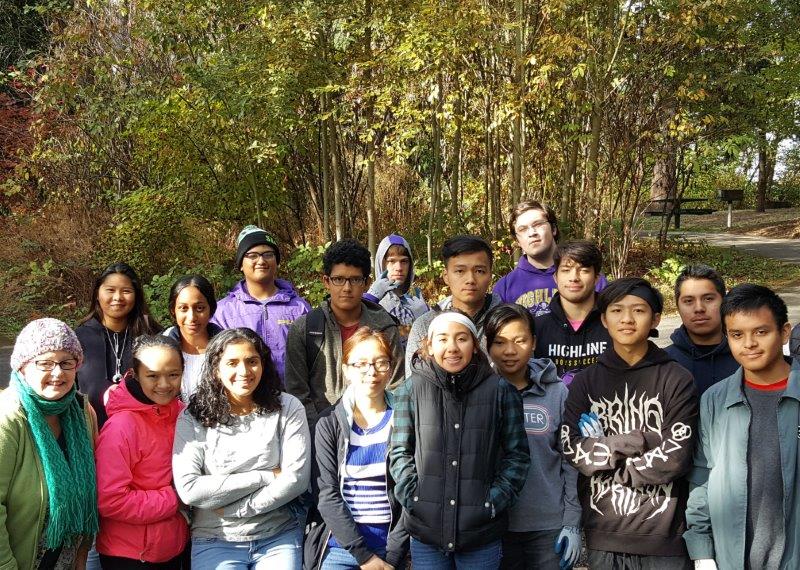 Of course, during COVID-19 social distancing restrictions, our project's social dynamic in the restoration event will be different from past events with no large group interactions, and social distancing protocols will be followed to ensure the safety of all involved.
Check out the
National Wildlife Federation's Garden for Wildlife
program for attracting Birds, Butterflies and Other a Backyard Wildlife to your yard or apartment balcony.   Many communities around Puget Sound are a registered Community Wildlife Habitat communities.  Burien, among other cities, are working towards full certification with the National Wildlife Federation. Please consider registering your yard or balcony, as this helps your city become a Wildlife Habitat Community.
Attract Birds, Butterflies and Bees to Your Yard or Balcony with Native Plants
Native Trees, Bushes, and Shrubs, like Huckleberry and Thimble Berry, support native pollinators, birds and butterflies, as well as the migratory species that are passing through. Include these plants in your landscaping.  Here's Information about last year's project that included workshops and building a pollinator garden in Mathison Park: Birds, Butterflies and Bees for Burien.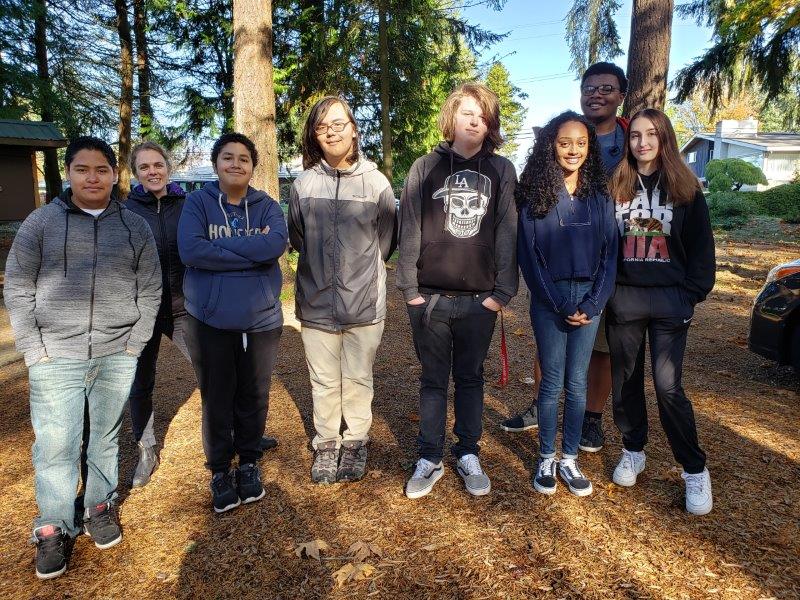 Students from Big Picture High School in Burien look at environmental career opportunities and volunteer as a Mathison Park Steward with the Nature Stewards Program.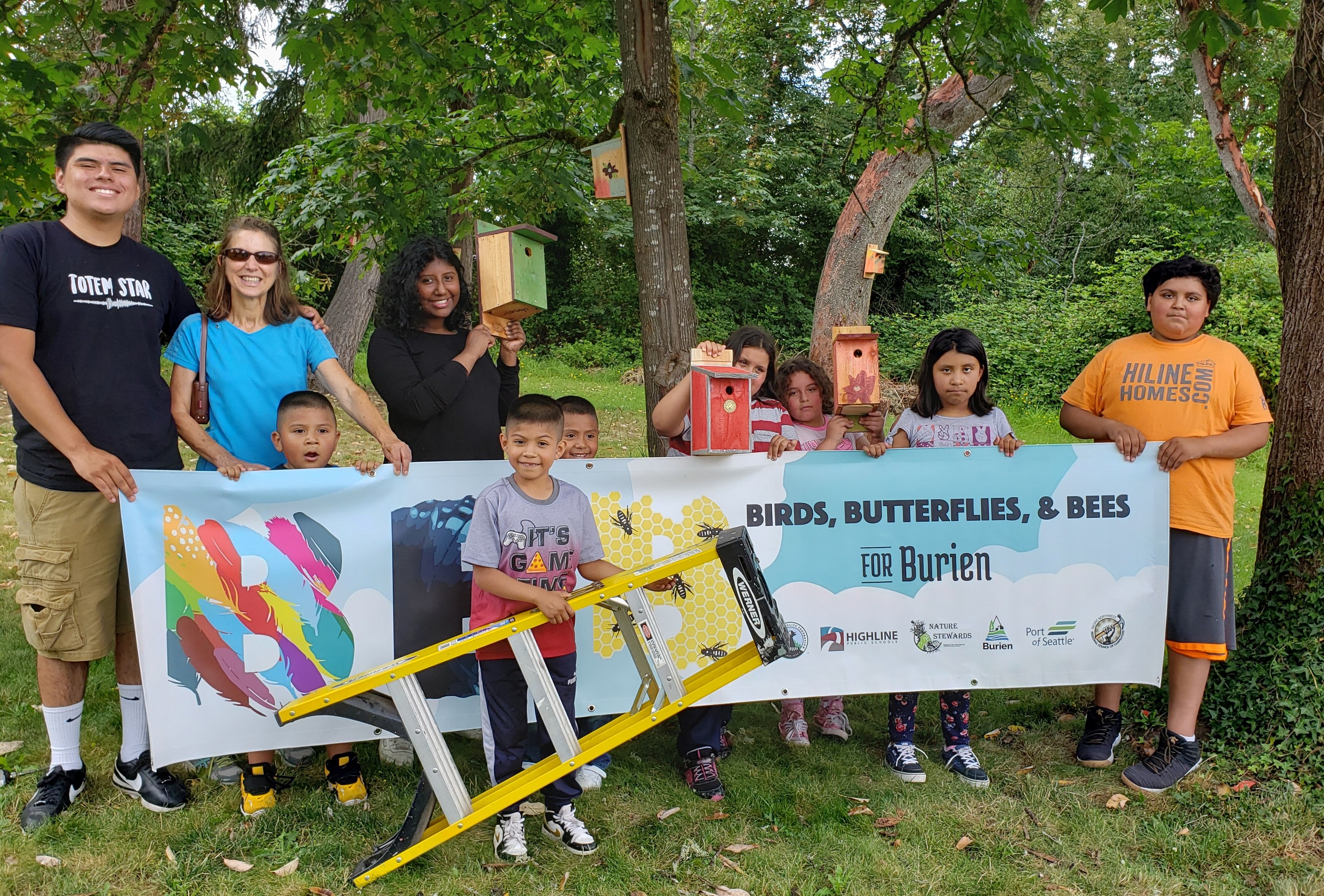 Youngsters from New Futures built birdhouses  to help our feathered friends, since dead trees, which provide prime nesting places, are taken down for safety reasons.