Art for the Garden Fence Project in 2021
A community wide celebration of the art installation was held on Saturday, Sept. 4th, 2021, 1PM to 5 PM. Community members, artists, and students celebrated the installation of our new garden art, The installation was created by students and community artists! We have 80 new pieces of art in the garden! The event featured a opening words by Port of Seattle Commissioner, Peter Steinbrueck, music, face painting, and food trucks too. Community members met the arts and program curators. Some brought lawn chairs to enjoy the music, tacos from El Centro Kitchen and ice cream from Full Tilt! Masks were required.
Anytime, from dawn to dusk - Stop by the Garden and view the art exhibit on the south and west fences. The Weed Warriors Nature Stewards Program, sponsoring the New Start Community Garden, invites all members of the community to experience art and the many amenities at their local community garden, along with the wonders of nature found in the garden. The garden features include a pollinator garden, hummingbird garden, native plant garden, Pom Pom sensory garden for kids, the Latin American Garden, rain garden, herb garden, an orchard of fruit trees, a fig forest, grape arbor, berry patches, 2 kiwi trellises, and other features. The engaging and inviting art placed on the garden fence invites community members to visit the garden and enjoy the benefits of a community garden space. This project represents art from the local diverse community. This environmentally-friendly garden educates and promotes the importance of using sustainable gardening practices, i.e., avoiding pesticides and chemicals that harm wildlife and the ecosystem, and the importance of rain gardens around Puget Sound to mitigate stormwater run-off. The garden and its community programs are positive influences that promote practices which support the overall health of Puget Sound and the well-being of community members. The garden offers a gathering place, an out-door classroom, brings the community together for events, and provides food security for the community with organically grown vegetables and fruits. The art installation is a welcoming addition to the other amenities of the New Start Community Garden.
Preview the Art Exhibit
See more about the Art for the Community Garden Fence project here.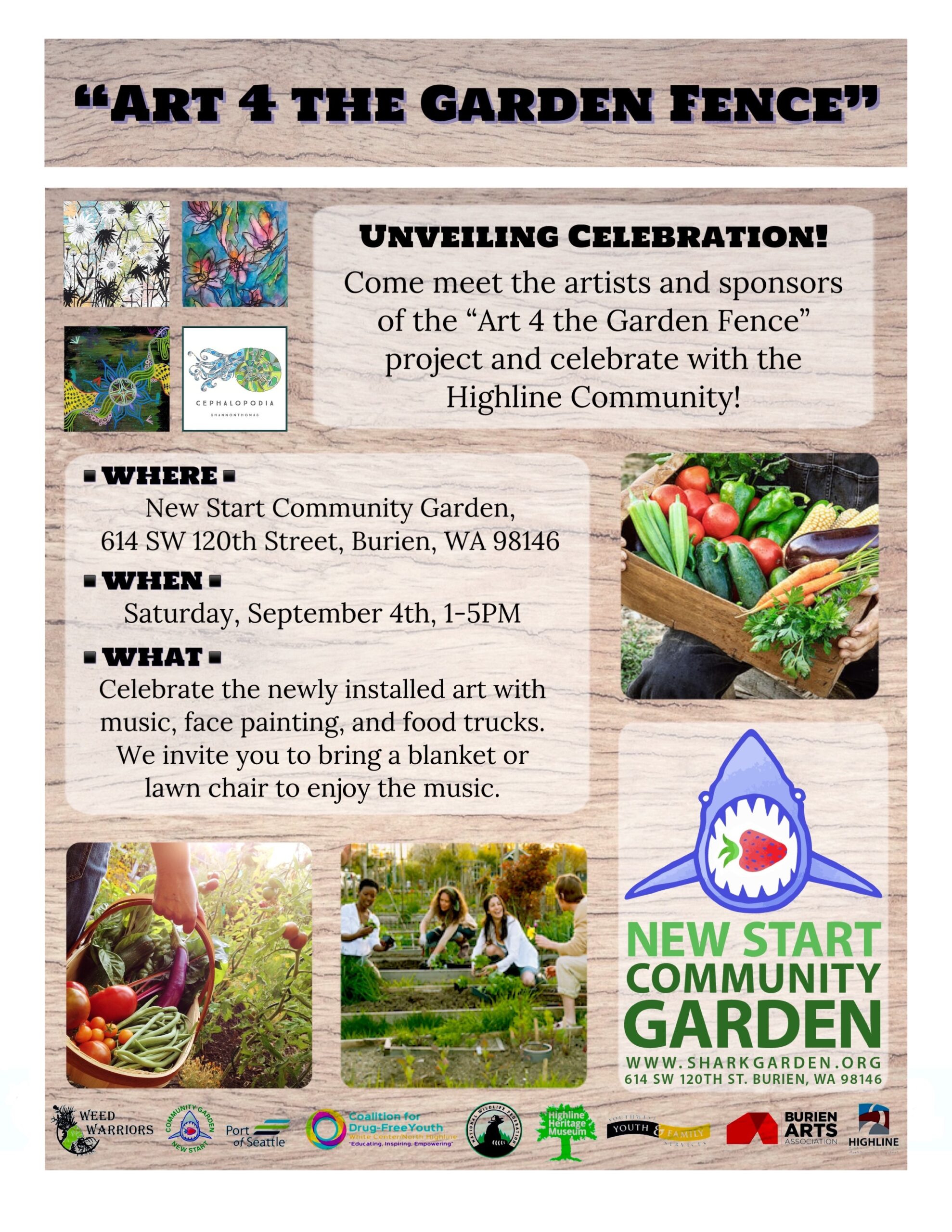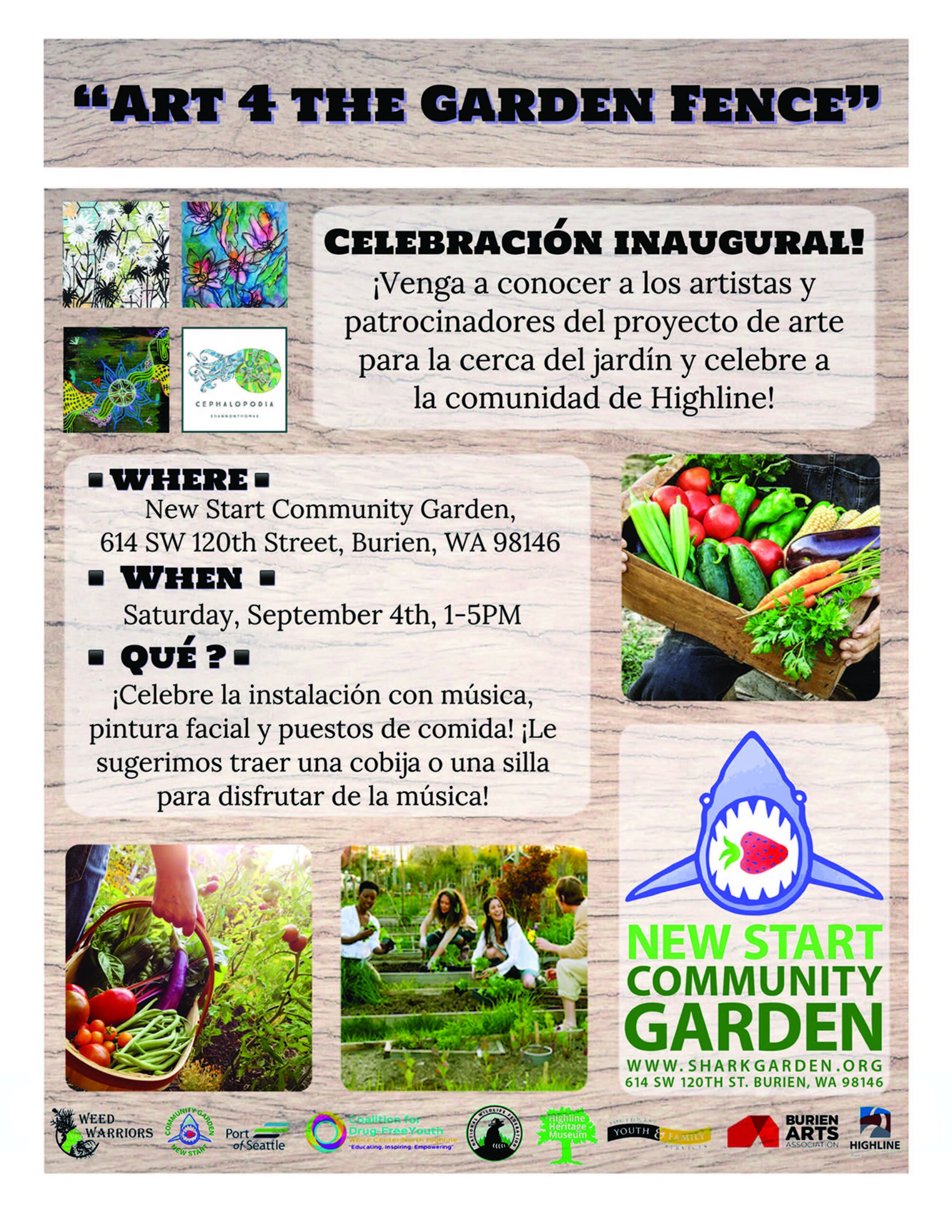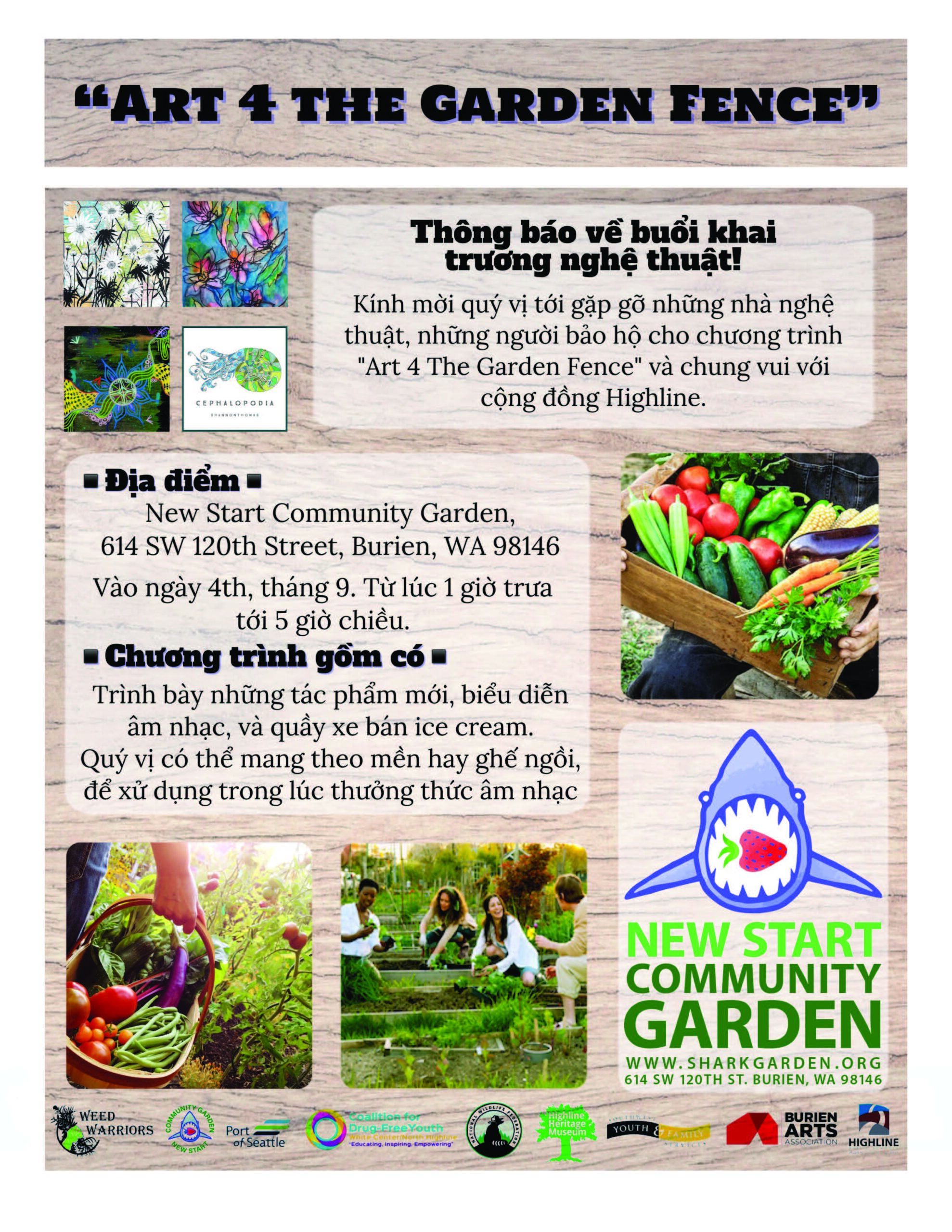 Myers Way Wetland Restoration Project, 2020 - 2023

Phase 1, in 2020, Weed Warriors removed invasive blackberries from 33,000 square feet wetland.  The pile of blackberry canes and root balls was approximately 5,000 cubic feet.
Phase 2, in 2021, consisted of more blackberry root removal, followed by a planting of 350 native wetland trees and shrubs.
Phase 3, in 2022 and 2023, we will continue the restoration effort!