"Living in Harmony with Nature" Encourages the Use of Native Plants in Landscapes to Support Wildlife.
This is our Wildlife Habitat Program. We partner with the National Wildlife Federation that certifies yards and balconies as Wildlife Habitats.
You'll learn the necessary elements that bring wildlife to your yard – Food, Water, Shelter, and Places to Raise Young.
Register and Certify HERE.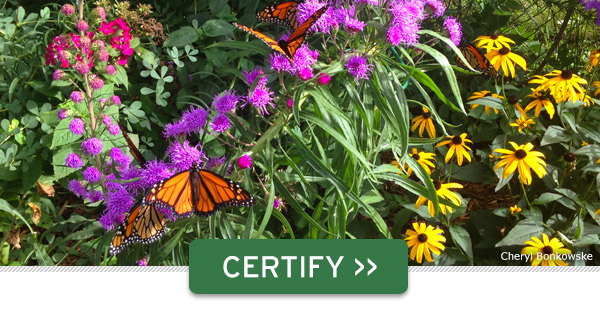 Here's a report on the top US Wildlife Cities.
Contact us if you're interested in a presentation for your group or garden club.

Rufous Hummingbird feeding on Orange Honeysuckle (Lonicera ciliosa)