"Art in Nature" Activities Connect Kids and Adults to Nature

All ages discover the connection between art and nature with engaging outdoor and indoor (with inclement weather) activities that inspire an appreciation for nature. Activities include various art and culture workshops or classes ranging from crafts, collage, theater, music, and video – all focused on experiencing nature through various artistic mediums and cultures.
View the schedule for the 2023 Art in Nature classes taught at the New Start Community Garden by Art Luz Bratcher of the Golden Repair art studio in Burien, WA. Thanks to our plant sale fundraising efforts and our generous donors, we are able to offer these class free of charge!  Classes vary in topics.  Some supplies are provided. Others you will bring.
The classes are held at the New Start Community Garden located on the New Start School Campus, 614 SW 120th St. Burien, WA.  Sundays through October 2023, 1:00 – 3:00 PM.
Some of our past Art in Nature projects were held at Burien King County Library in partnership with Burien Arts.  We provided face painting at the outdoor Arts-A-Glow Festival in September which is held in the forest near the Dottie Harper Park on SW 146th St, Burien.  We also have provided face-painting at many of the Burien City sponsored events, including Dia De Los Muertos, and the Fall Festivals with the City of Normandy Park.
No artistic talent is required to volunteer to help at these events.  We teach the basics for face painting to celebrate community-wide fun events!
Photo 1 – Youngsters make beaded bracelets and learn the Salmon life-cycle.  Each colored bead in the bracelet represents a fact in the life-cycle.
Photo 2 – Students visit a local community garden to observe and draw hummingbirds in that frequent the nectar rich pollinator vine and plants.
Photo 3 – Students and adults learn to draw flowers and designs celebrated by Latinx cultures for Dia de Los Muertos.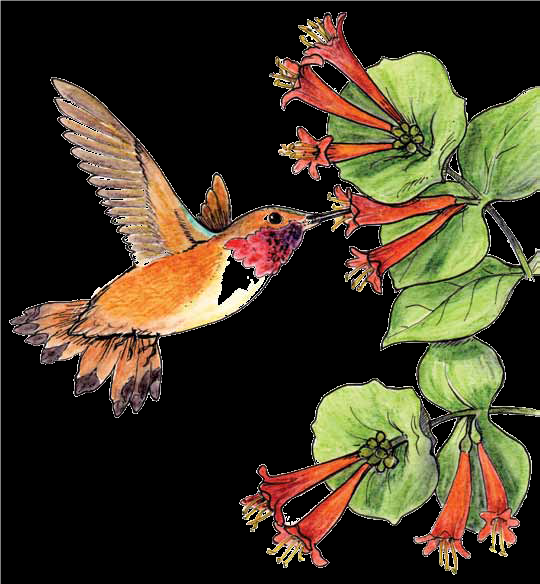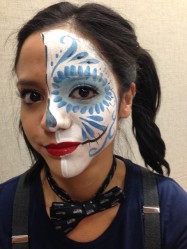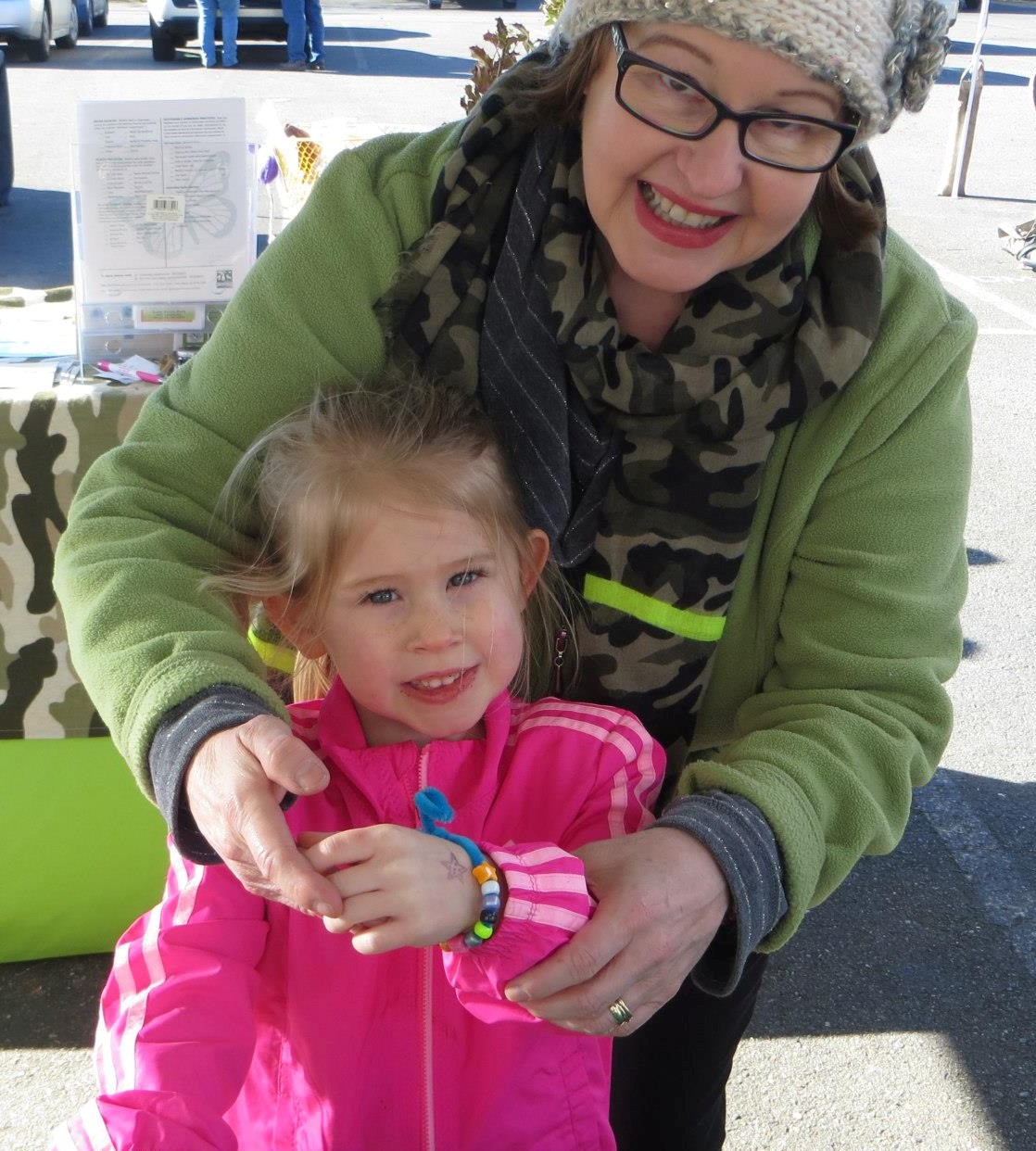 Here's a Happy Dance by a Psychedelic Bird to Make Your Day!
Take a look at this incredible Superb Bird of Paradise and his artistic transformation as he dances to attract a mate.
---